Since my "cupcakin compadre" is takin a break from her weekly pick for the thing that softens all our hustles, I'ma pick it up.

So peep it.
CORNY COLLINS CUPCAKE OF THE WEEK!
So as you can see someone took it upon themselves to reference the classic video game "Pac Man" (FUCK YOU PAC MAN),Complete with ghouls and cherries and such this shit is fire, I'm not really a video game fan but I feel like goin to the arcade and hustlin little kids for they life savings.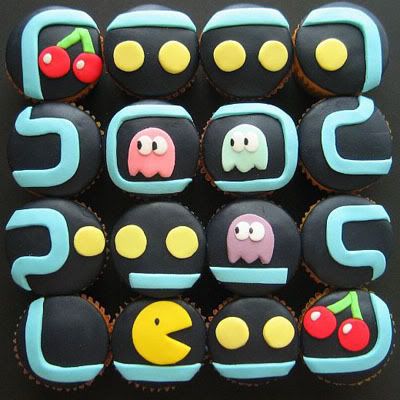 GET LIKE ME!