you know niggas is gonna expose the new new shit.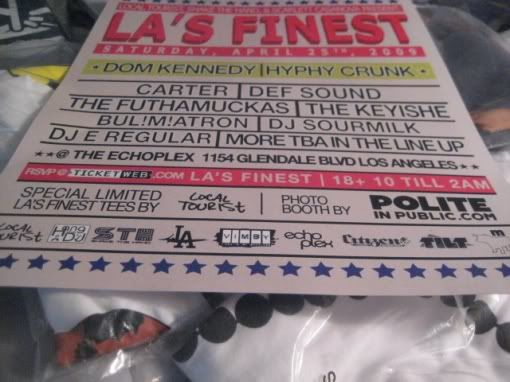 so my man's E-regular, Carter, Bulimiatron,and Dj Sourmilk (UGGGH!!!) are showin ya'll why they LA's Finest April 25th so make sure you're there reppin hard as fuck.
they all mos def deserve the titles given to them by their peers.
and hey you never know.
maybe the Crates'll be on the bill next time around.
get like me.