THIS IS THE ULTIMATE B-DAY GIFT RIGHT HERE.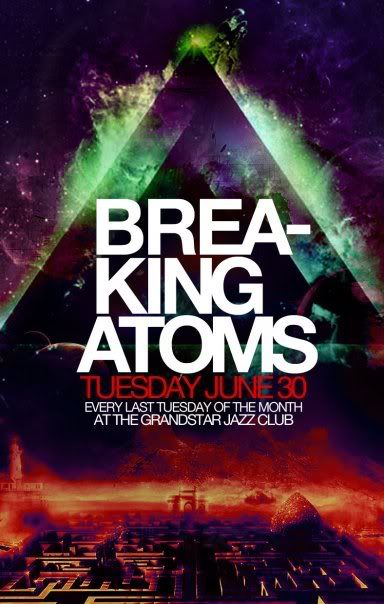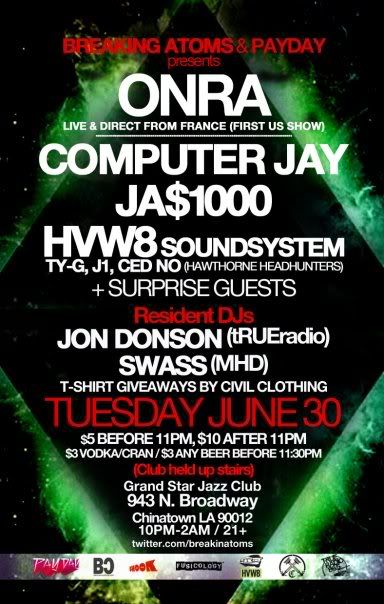 TO SEE MY HERO,THE FRENCH NAG CHAMPA,STEPSON OF THE CLAPPER,THE MAN WHO SPRINKELED DONUTS, ONRA!
http://myspace.com/onra
That man has channeled the god dilla to almost a T.
I'm not really all that surprised seeing how some of the greatest cats out right now making beats all is paying homage to jay dee,all of them re-creating their own sonic dilla-fi funk under his expert tutulage.
As if they are all sitting in a classroom surrounded by mpcs,drum kits,bongos,handclaps,and a few dozen optimos,I hope you all are paying attention to the sounds of the city.
Who woulda thought a donut could hold so much power!
J-BIZNESS
DIBIASE
CAPTAIN

DJ EXILE
FLYING LOTUS
RAS G
ME GUSTA!
JANSPORT J
AFTA 1
HAIRCUT
PIKLO PETE
JYNXX
NOSAJTHING
THE MOTHERFUCKING GASLAMP KILLER
SAMIYAM
MIKE SLOTT
DESOLATE
WAAJEED