LADIES.
GET YOU HUSTLE SOFTENED!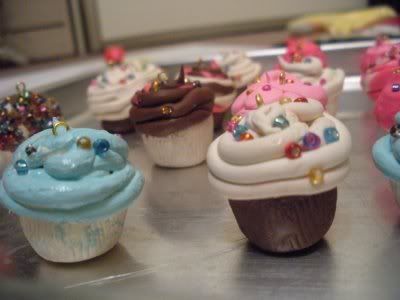 http://www.rissapeacespeaks.blogspot.com/
Taking the true meaning of craftmanship to another level, The Cupcake hustle holdin down the high desert has made these one of a kind cupcake pendents straight from the oven. They are sweet looking as they are ill.There is a movement being baked and served to every around the way girl and the rightful suspects responsible for this movement has to be The
C
upake Buffers crew reppin the NY and LA area. United by graffiti,lipstick,mom's good looks,b-girl tendencies,and a unrelentless sheer keen fashion sense,there is nothing puttin a hex on the queens of the kitchen. To think that something as small as a cupcake can evoke change to a community destined to be hard and tough,grimey and gaud, It seems to these ladies,softening one's hustle is a piece of cake.


real recognize real.
buck buck buck!