TONIGHT IS THE BI-WEEKLY BANGER KNOWN TO THOSE WIT HIP-HOP ON THEY'RE BREATH AS
BOOMBOX!
Tonight will be special performances and dj sets by
Exile (Sound In ColorBlu and Exile)
Dj Day (Melting Pot MusicInnernational)
In the Beat Lounge
straight
from the NY Dj Erik The Red
With guest Host/Down right Stones Throw Hustler/Grinds @ every Show
MC PERCEE P!
and this all takes place @ the Grand Star Jazz Club located in Chinatown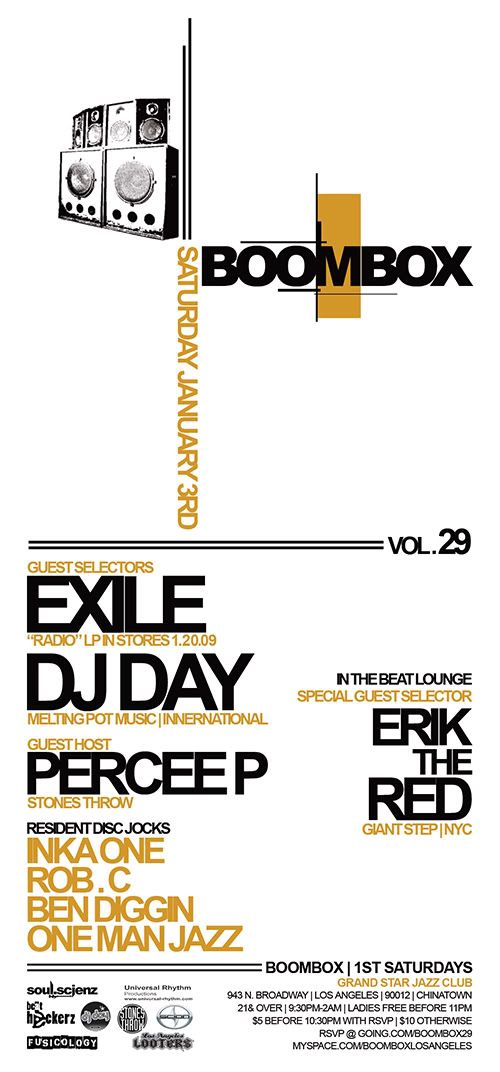 I mean shit, they even give you a chance to get in fo the low!
Don't beileve me?
see for yourself.
GET LIKE ME!