We here at The Corny Collins Show
are all about visual stimulation,We use the things we see to arouse our intellect,whether it be mentally,spiritually,sexually,or physically.
In laymans terms,When we see something sweet to the eye,we get a sugar rush,a surge of glucose travels to the brain's ocular cavitity and WHALAA,instant gratification.
Images are often used to relay messages and words to others through symbolism,so in keeping within that ideology,we have a new segment called

"EYE CANDY".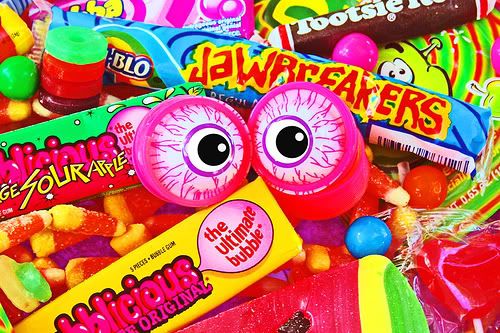 Simple exploration thru song or telepathy is so 1998,but yet we find more and more inventive ways to express our feelings for each other.
take a moment to look at this image and ask how you might feel about yourself when you're done
.
you feel good right?
See the feeling I got when I first saw this was,happy,glad to be alive
and she likes when I sing to her.
This is Julie.
Latina,queen of strength and patience,she likes words,naps,leather jackets,and cupcakes (:
her story doesn't stray far from our own.
she's had her trials and tribulations.
but like all people found a way to overcome them.
We document our lives thru lenses and graphs,but to fully measure our passion,you're gonna need something much bigger.
-get like me.