We constantly search for something that we can relate to,a book,a song,a person.
Sometimes we find it,sometimes we don't.
But what if you could have your own miniature paper version of you intimately called a Papermate?

that's where Papermatez urban Origami steps in.
Riverside graffiti artist/graphic designer/sculptor J.Edwards aka Joveezy to most has created something new using art's oldest form,Origami.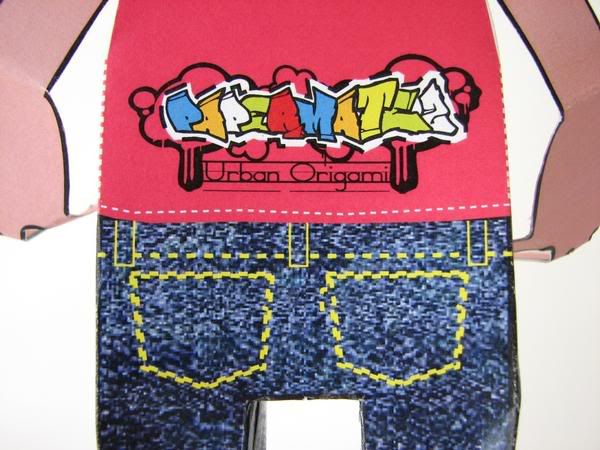 Flippin it on it's side,he has taken simple basics such as Cut,Fold,and Glue to make paper action figurines,adding to the mix custom dunks both from popular versions of the shoe and from his own imagination he has taken the idea of going green to a whole nother height.

Take a look and tell me how dope it would be to have you very own paper person standing only about a few inches tall wearing your fave IE clothing line,Buy one,Buy em all,and you can even switch the dunks if you prefer another color.

how ill is that?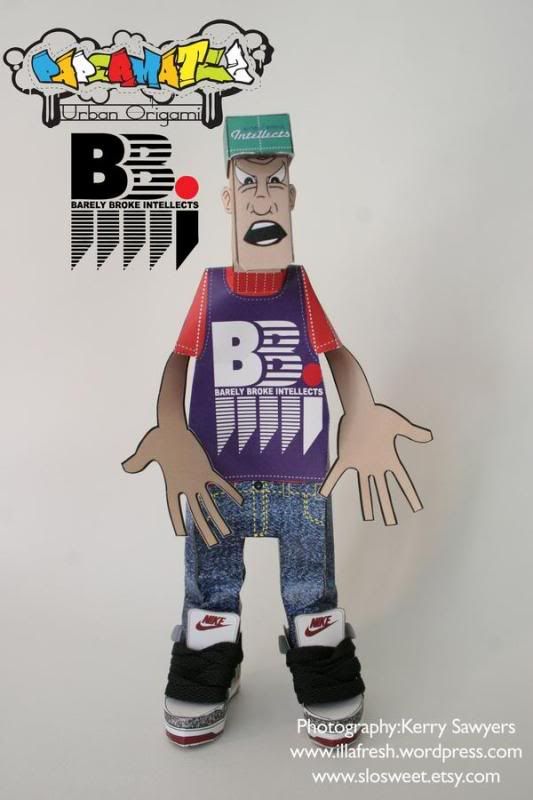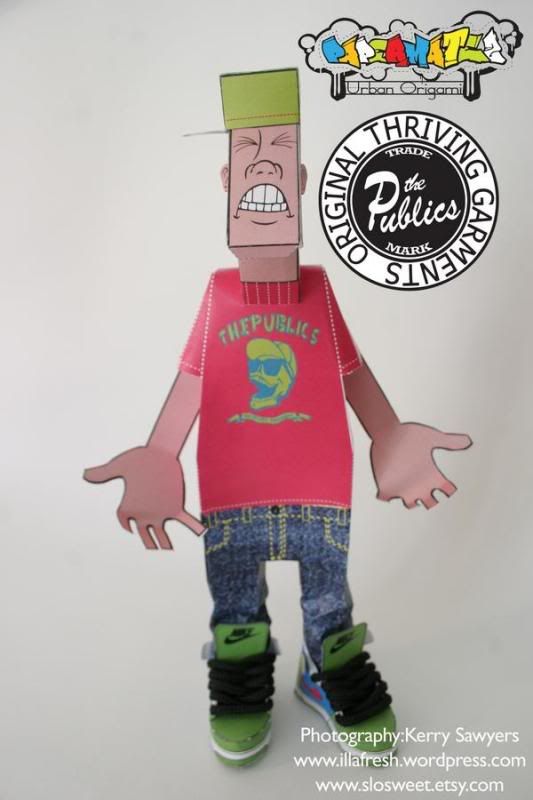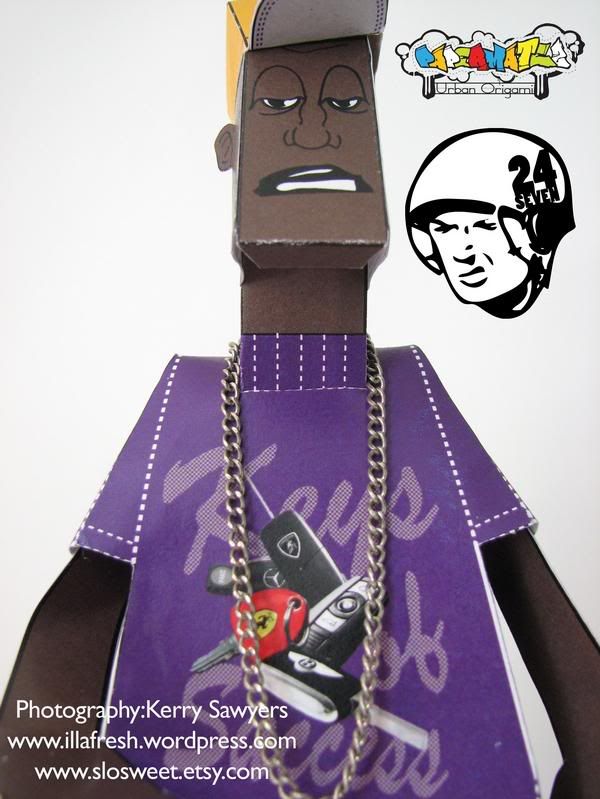 you can purchase these at
http://twitter.com/PAPERMATEZ
-get like me